At Home Electric Vehicle Recharging Station | Mojave Electric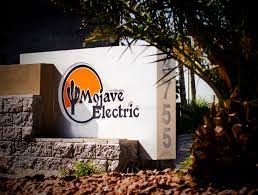 $150 OFF with Code: JPAR2110
At Home EV Recharging Station
Through JPAR Elite, Mojave Electric is offering this exclusive discount, plus a free consultation and site survey regarding your Electric Vehicle Recharging Requirements. Offer valid thru 12/31/2021.
---
Mojave Electric is Las Vegas's premier Electrical Contractor. Founded in 1978 and was incorporated in 1982. Mojave Electric has grown to become one of the most renowned and respected electrical contractors in the Las Vegas Valley.
We dedicate ourselves to providing our customers with the best products, knowledge and experience.
Starting with our highly trained Service & Systems department that offer free estimates on any project, 24/7 service, innovations in electric vehicle recharging stations, increased energy efficiency, maintenance agreements and product lines for low voltage systems.
To Design and Build cost effective, state-of-the-art, technological solutions for all our customers' needs. We Design and Build systems that provide for a flexible infrastructure conducive to growth and the ever-changing needs of our clients and their industries.
Testimonials
" I've been with JPAR Elite since November of 2019 and happy I made a decision to work here. Supportive broker, regular trainings on all things real estate and sales, lead generation system with CRM that works. Emphasize on building your own clientele as a licensed realtor and leader. Would recommend to brand new and experienced real estate professionals alike. "
- Ilya "Eli" Evgrashin